OUR BENEFITS

TVH provides a competitive benefits package that includes employee assistance program, flexible working hours, paid time off, health insurance, health clinic, wellness program, volunteer opportunities as well as an on-site pre-school, the cafe and coffee shop and our incredible dollar for dollar 401(k) match up to 6%.

OUR COMPANY

TVH is the worldwide leading provider of quality replacement parts and accessories for the material handling and industrial equipment industries.

OUR CULTURE

TVH is known to its customers as the worldwide leading supplier of quality parts for the material handling and industrial equipment industries. To its employees, TVH is known as one of the best places to work with a company culture that is second to none.

WE ARE ONE

At TVH, we actively encourage and promote our five core company values of Pursue Excellence, Act with Joy, Remain Open (minded), Take Initiative, Show Courage through our We Are One program. Each value celebrates the strength TVH demonstrates when we all come together and work as one.
LIFE AT OUR COMPANY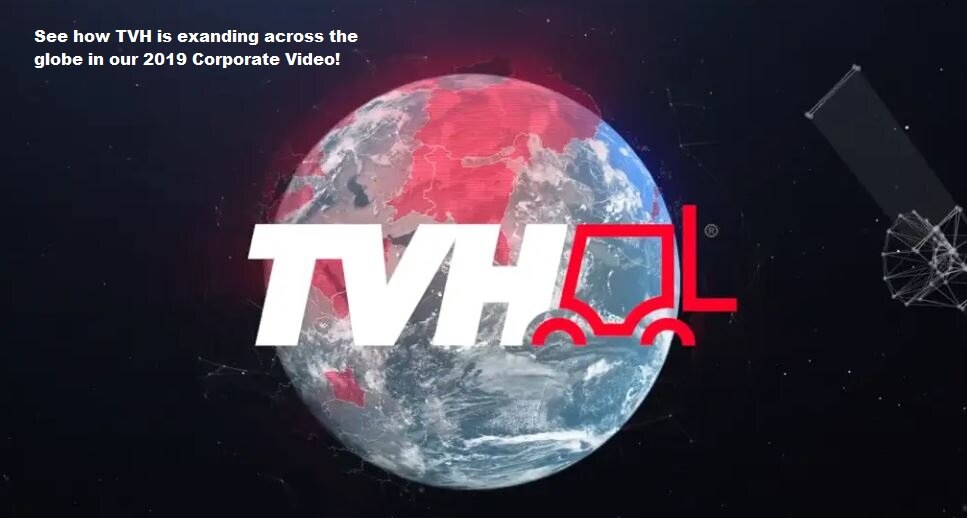 At TVH, we value our employees and know they are the key to our success. TVH employs over 1,000 people at its locations in Kansas, California, Illinois, Louisiana, Pennsylvania, South Carolina, Ohio, Oregon, Florida, Canada, Mexico and Brazil and is committed to fostering a challenging and rewarding work environment for its employees, encouraging teamwork, growth and development.
JOIN OUR TALENT NETWORK
Enter your email address to tell us about yourself. We will keep you informed about job opportunities and events that match your interests. If you require reasonable accommodation in the application process, call Human Resources at 913.829.1000 or email bryan.brazil@tvh.com. All other applications must be submitted online.
Learn more about our different departments: Click on 'A Day in the Life' video and let our employees tell you about the specifics of their jobs!